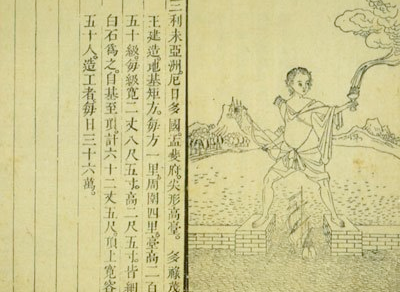 Anche in Cina studiano l'inglese e girando su internet ho trovato questo resoconto di una certa Molly Brown che lavora in questo campo… speriamo sia inaffondabile come la sua omonima sul Titanic…
One of my jobs here [in China] is working in a recording studio, doing English dialogues for taped listening sections which are used in schools, national tests and national contests. I just recorded this for a national contest, and thought it might give you a laugh. This is a conversation between two boys:
B1: I'm bored, what should we do?
B2: I have an idea, let's go FISTING!
B1: Oh, I love fisting! That makes me feel very excited! That would be very enjoyable!
B2: I'm excited too! Look, I have a rod!
Question: What do the boys want to do?
Hmm…apparently the editor didn't seem to catch the difference between "fisting" and "fishing".
Non si può che invidiare i viaggiatori del passato, quando l'unico problema che rischiavano di incontrare a livello intestinale era la diarrea…