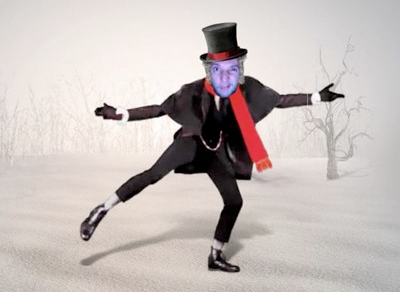 Dopo che l'anno scorso mi sono trasformato in elfo quest'anno sono passato a Scrooge, uno dei miei personaggi preferiti!!!
Domani me ne andrò al mare per la tradizionale "cattività fortemarmina" e devo dire che ora che abbiamo un bel camino l'atmosfera è molto più natalizia! L'unica cosa che farò sarà starmene comodamente seduto a leggere libri e a guardare dvd!!! Il 25 o il 26 tornerò a Milano.
Ne approfitto per fare di nuovo gli auguri a tutti quanti!!!
Merry Christmas to all (and to all a goodnight)!!!