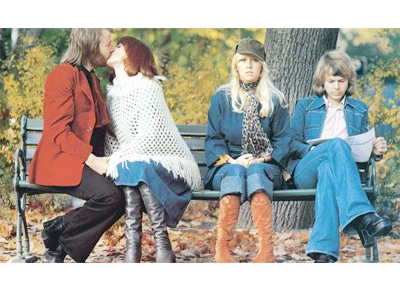 Prima di tutto nel titolo non c'é un errore di inglese! Semplicemente ho creato un neologismo: culest nel senso di la più cula!
SameSame, un sito internet australiano, ha indetto un sondaggio per trovare la canzone più cula della storia della musica. Il risultato è… lo trovate in fondo a questo post, hihi!
La cosa interessante è che su Corriere.it hanno fatto partire un sondaggio parallelo con in aggiunta delle canzoni italiane. Per le cule dello stivale the culest song è YMCA! Mentre questo è l'elenco delle prime 15 arrivato dall'Australia:
15. Judy Garland "Over The Rainbow"
14. Bronski Beat "Smalltown Boy"
13. Diana Ross "I'm Coming Out"
12. Cher "Believe"
11. Gloria Gaynor "I Am What I Am"
10. Alicia Bridges "I Love The Nightlife"
9. Madonna "Vogue"
8. Olivia Netwon-John "Xanadu"
7. Kylie Minogue "Better The Devil You Know"
6. Pet Shop Boys "Go West"
5. Kylie Minogue "Your Disco Needs You"
4. The Weathergirls "It's Raining Men"
3. Gloria Gaynor "I Will Survive"
2. Village People "YMCA"
1. ABBA "Dancing Queen"
Sempre dal sito down-under una chicca-checca: il video di YMCA in versione The Sims! Da non perdere!