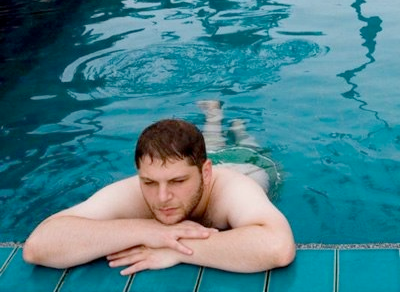 Ieri stavo ascoltando il solito podcast Feast of Fools. In questa puntata avevano come ospite Ben Lerman, un comico e suonatore di ukulele gay.
Ad un certo punto ha cominciato a suonare Oxygen, una sua canzone.
Il testo racconta in prima persona la storia di un uomo che va ad una festa dove trova uomini molto carini ma fra tutti gli si attacca a cozza un tizio che lui non vuole neanche vedere! Cerca di respingerlo ma quando l'altro insiste è costretto a diventare cattivo e per fargli capire che non farà mai un pompino gli dice: I wouldn't suck your lousy dick if I were suffocating and there was oxygen in your balls.
Assolutamente geniale!!! In realtà questa frase non l'ha inventata lui ma l'ha presa in prestito da film Female Trouble del mitico John Waters!
Per la gioia di grandi e piccini ecco l'esibizione live dal podcast!