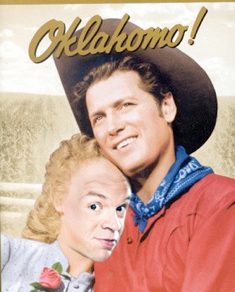 I film porno sono tendenzialmente uno strazio ma hanno spesso dei titoli assolutamente geniali (o genitali).
Girando su internet ho trovato una raccolta di titoli veramente spassosa. Peccato che non venisse riportata anche la sinossi delle storie… sarebbero state delle vere chicche!!!
Le parti recitate malissimo tra una scena di sesso e l'altra spesso sono dei capolavori trash. Ma le faranno così brutte di proposito? Fosse per me lascerei solo quelle e taglierei tutto il resto!
Non smetterò mai di dire che alcuni film sono quasi sublimi come "La Saga di Concetta Licata" che è un porno etero di denuncia sociale! Il fidanzato di Concetta viene accusato e arrestato dalla polizia corrotta così da poterlo incolpare per un delitto di mafia. La brava Concetta a quel punto si ripassa qualunque cosa viva o morta per far liberare il povero fidanzatino!!!
Qua di seguito alcuni titoli, sia italiani che inglesi! Buon divertimento!!!
007 e i servizietti segreti
2001 Odissea nello schizzo
4 matrimoni e un foro anale
A caval donato lo si prende in bocca
A quel culo piace caldo
A volte ritrombano
Ace Ventura l'inchiappanimali
Alì Babà e i 40 guardoni
Alla dama del castello, piace fare solo quello
Analcord
Banana Joe
Banana meccanica
Ben Dhur
Biancaneve e i settebello
Bianche e nere col cazzo nel sedere
Chi l'ha duro la vince
Eiaculazione da Tiffany
Gay-hard – duri a venire
Gaywatch
Giochi di mano, giochi da puttano
Harry ti violento Sally
I penetratori della sorca perduta
I piselloni della tavola rotonda
Il buono, il brutto, il preservativo
Il profumo del cazzo selvatico
Il senso di Smilla per la fava
Il silenzio degli impotenti
Imene jones e l' ultima chiavata
Indipendence gay
L'albero delle zoccole
La Bella Violentata Nel Bosco
La caricano in cento e uno
La spada nella gnocca
La suora strega, prima ti converte poi ti fa una…
Le casalingue
Mamma l'ho preso in aereo
Non aprite quella patta
Non toccarmi non lo sento
Sbrodolina
Sette gnocche per sette fratelli
Sfondate il soldato Ryan
Straziami ma di cazzi saziami
The gay after tomorrow
Tutti i cazzi per Mary
Tutti su mia madre
Un trans chiamato Desiderio
Un uomo chiamato cavallo
Una porcona per due
Viagra col vento
A Clockwork Orgy
A Midsummer Night's Cream
A Tale of Two Titties
Alice in Penisland
Almost Anus
An Officer and a Genitalman
Apollo 69
Armaget-it-on
Ass Ventura: Smut Detective
Assablanca
Backseat Confidential
Beauty and the Bitch
Beetle's Juice
Bi-Dazzled
Big Trouble in Little Vagina
Bitches of Eat-Wick
Black Cock Down
Boldfinger
Bone Alone
Bruce Allmeaty
City Of Anals
Cliff Banger
Close Encounters of the Sperm Kind
Crouching Penis, Hidden Vagina
Cum and Cummer
Cum Lola Cum
Dawson's Crack
Deep Impact
Desperately Seeking Semen
Diddle-her on the Roof
Dildo Baggins: Lord of the Wangs
Doing John Malkovich
Driving It Into Ms. Daisy
Edward Penishands
Ejacula
Erectnophobia
ET: The Extra Testicle
Fatal Erection
Feeling Forrester
Fill Bill
Final Penetration
Flesh Gordon
For a Few Inches More
Forrest Hump
Free Your Willy
Gangbangs of New York
Genital Hospital
Gonad the Barbarian
Great Sexpectations
Guess Who Came At Dinner
Harry Potter in Hermione's Chamber of Secrets
Halloween: ResERECTION
Hannah Does Her Sisters
Harry's Hotter with the Philospher's Bone
Homo Alone
Honey, I Blew Everybody!
I Know Who You Did Last Summer
In Diana Jones and the Raiders of the Lost Box
Independence Gay
Indiana Joan and the Temple of Poon
Inspect-Her-Gadget
Intercourse With a Vampire
Interview With a Vibrator
Jurassic Pork
King Dong
Laid in Manhattan
Lap Dances with Wolves
Legally Blown
Legs Wide Open
License To Thrill
Lord of the Cock Rings
Lust of the Mohicans
Malcolm XXX
Meat Joe Black
Meat the Parents
Men In Back
Miami Spice
Miracle on 69th Street
Missionary Impossible
My Big Fat Greek Cock
Natural Born Thrillers
Night of the Giving Head
Oh Brother, Who Fuck Thou?
Oklahomo!
One Spewed Over the Cuckoo's Nest
Phallus in Wonderland
Playmate of the Apes
Pleasure Planet
Pocahotass
Politically Erect
Pornochio
Position Impossible
Pulp Friction
Raiders Of The Lost Arse
Remember the Tightuns'
Reservoir Bitches
Riding Miss Daisy
Romeo in Juliet
Saturday Night Beaver
Saving Ryan's Privates
Schindler's Fist
Sex Toy Story
Sex Trek: Penetrations
Sex with the City
Sexcalibur
Shake My Spear, I'm In Love
Shaving Ryan's Privates
Sin-derella
Sleazy rider
Snow White and the Seven Inches
Star Whores
Star Whores: Return Of The One-Eye
Star Whores: The Empire Likes Back
Tales from the Clit
The Bare Bitch Project
The Bitches of Madison County
The Dirty Dozen Inches
The Dominatrix Unloaded
The Empire Strokes Black
The Fuckulty
The Genital's Daughter
The Hunt for Miss October
The Iron Giant Vibrator
The Majesdick
The Object of My Erection
The Sexorcist
The Sixth Inch
The Sperminator
The Talented Mr. Lickme
The Touchables
The Whore of the Worlds
The XXX Files
There's Something In and Out of Mary
Thighs Wide Shut
Tight Club
Titty Titty Bang Bang
Touched From That Angle
Varsity Blows
Violence of the Hands
Wet Dreams May Come
When Harry Wet Sally
Willy Wanker and the Fudge Packing Factory
Womb Raider
XXX
XXX-Men
You've Got Tail