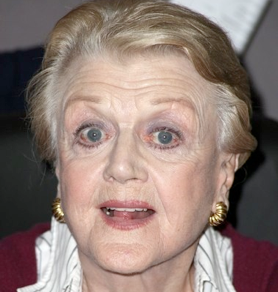 Qualche mese fa avevo caricato un filmato su Youtube che avevo montato partendo da un video già esistente.
tendenzialmente uso Youtube come mezzo per aggiungere video al mio sito: in questo modo non appesantisco il mio server ma il loro… hehe! Di conseguenza non mi preoccupo di fare pubblicità ai filmati: li carico, li uso e li lascio da soli alla loro vita.
Qualche giorno fa ho controllato come stessero i miei video e ho visto che Angela Lansbury che si massaggia e parla di sesso dopo la menopausa è stato visto da quasi 15,000 persone! Il mio primo pensiero è stato: però, quanta gente con uno stomaco di ferro esiste al mondo. E poi ho cominciato a notare che c'erano diversi commenti e richieste di avere la mia "amicizia" via Youtube…
Oggi ho ricontrollato e il video ha superato quota 18,000 visioni. Ma come è possibile che capitino tutti su quel video? Mistero risolto! Tra le varie info a cui posso accedere c'è l'elenco dei siti col maggior numero di visioni che hanno un link al video. Uno di loro è un importante sito di informazioni sullo show business e in un programma televisivo americano (Attack of the Show) hanno fatto vedere il filmato!!!
Ecco qualche commento lasciato dai visitatori:
– Warning…if you have a boner at work, this will kill it.
– Angela Lansbury half naked and rubbing herself? Arousal, she wrote!
– DAMN she looks like Paul McCartney! I didn't know Paul McCartney had such sexy legs.
– I think I'm scarred for life.
– I feel sorry for the camera man.
– These are probably the worst pies in London…
E per finire l'effetto del video sul povero presentatore di Attack of the Show: