Eccomi tornato a Milano dopo un lungo weekend a Firenze con Cristian. Qualche mese fa abbiamo pensato di approfittare di un buono sconto Frecciarossa per tornare nel capoluogo toscano che avevamo ignorato per anni.
Volevo trovare qualcosa che potesse fare da traccia per il weekend, qualcosa di carino ma non troppo complicato. Ho così pensato ad uno dei miei liberi preferiti: A Room With A View di E.M. Forster.
Ambientato metà a Firenze e metà in Inghilterra il romanzo racconta – e critica – la compostezza forzata della cultura edoardiana. Lo fa attraverso la protagonista Lucy Honeychurch e la sua lotta per far comprendere la purezza dei sentimenti che prova nonostante nascano da comportamenti ritenuti socialmente non accettabili.
Ho quindi pensato di farmi scattare delle foto in luoghi di Firenze citati nel romanzo e di accompagnare ogni scatto con una citazione. Ovviamente mi sono preso qualche libertà (non avevo a disposizione una carrozza trainata da cavalli, ad esempio) ma credo che il risultato sia divertente.
Ho postato tutto su Instagram ma ecco di seguito un comodo riepilogo.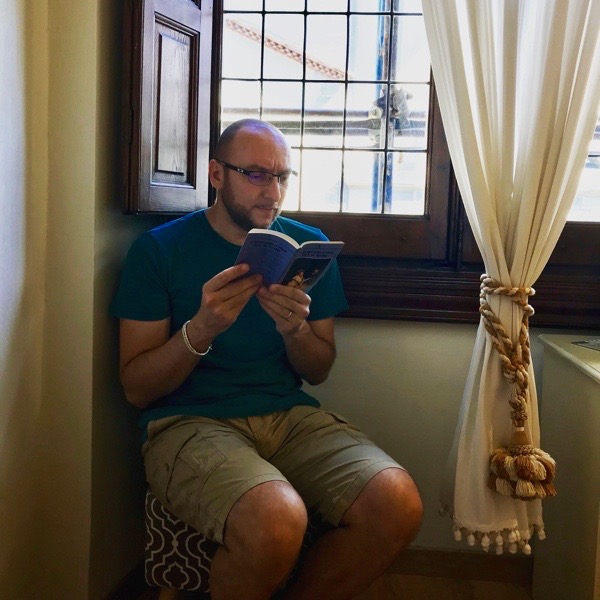 "The Signora had no business to do it, no business at all. She promised us south rooms with a view!"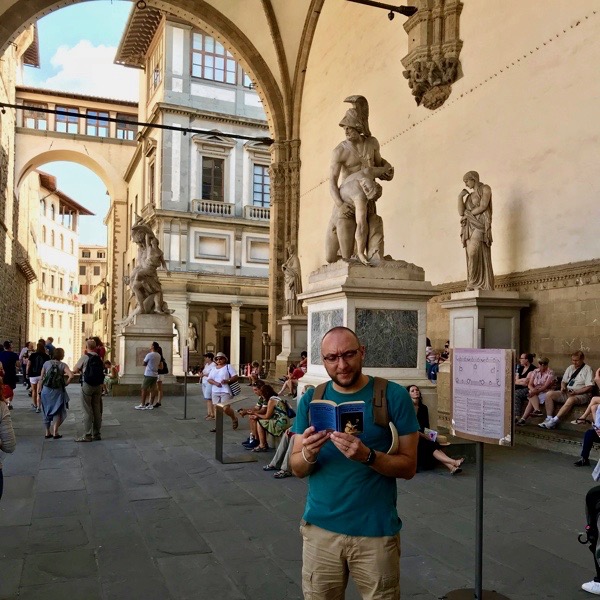 Two Italians by the Loggia had been bickering about a debt. "Cinque lire," they had cried, "cinque lire!" They sparred at each other, and one of them was hit lightly upon the chest.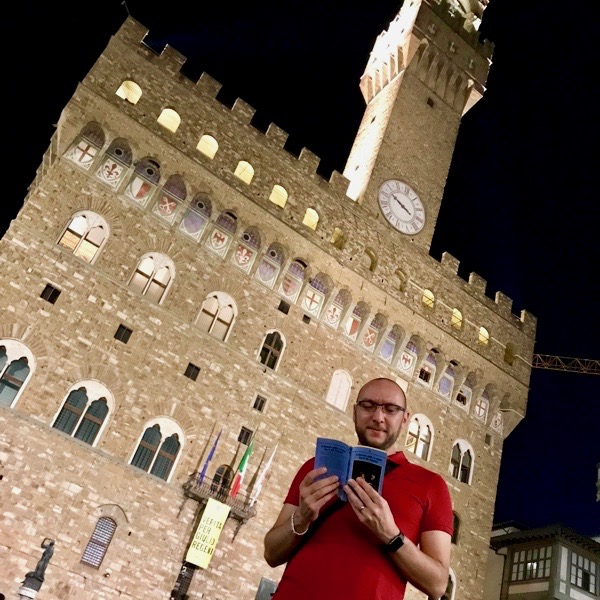 "Nothing ever happens to me," she reflected, as she entered the Piazza Signoria and looked nonchalantly at its marvels, now fairly familiar to her.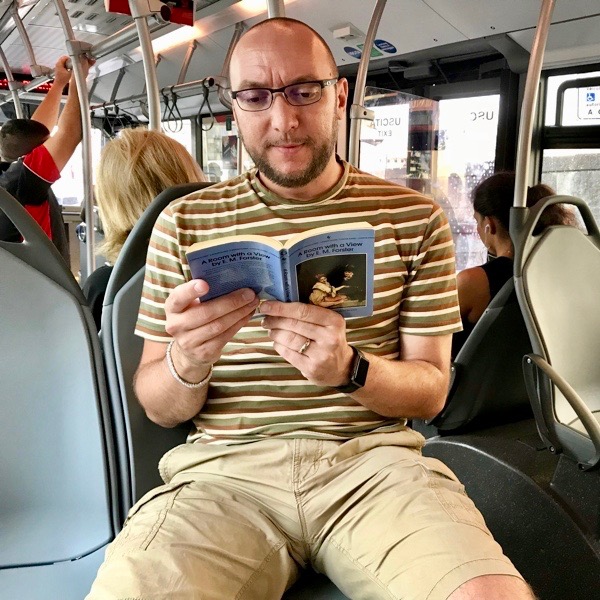 It was Phaethon who drove them to Fiesole that memorable day, a youth all irresponsibility and fire, recklessly urging his master's horses up the stony hill.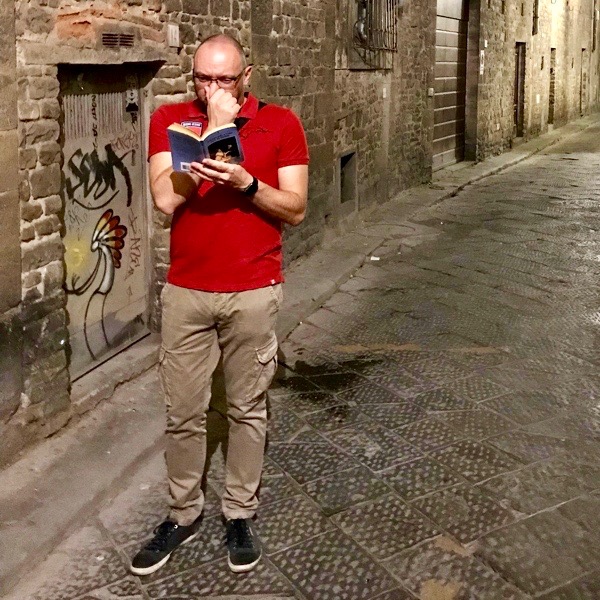 "A smell! a true Florentine smell! Every city, let me teach you, has its own smell."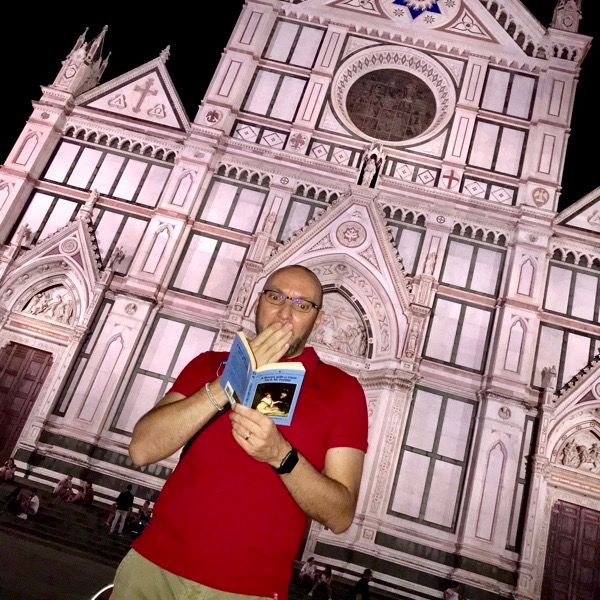 In Santa Croce with No Baedeker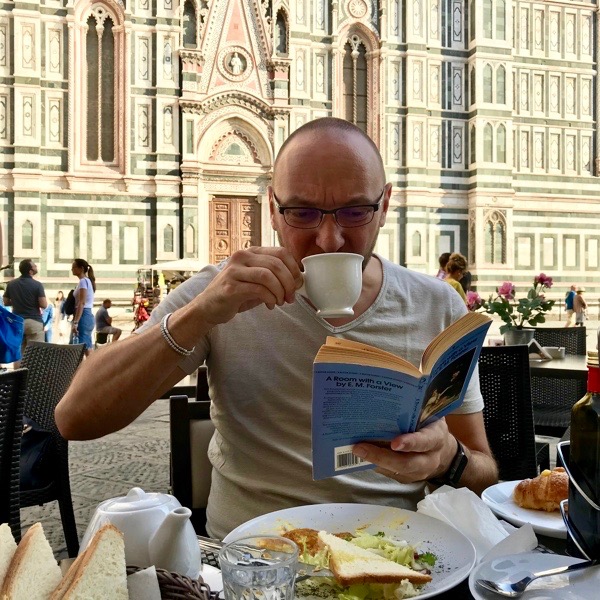 "One doesn't come to Italy for niceness, one comes for life. Buon giorno! Buon giorno!"