Settimana scorsa ho avuto il privilegio di assistere ad uno degli spettacoli teatrali più straordinari e commoventi della mia vita: Come From Away.
Si tratta di un musical che ha debuttato a Broadway nel 2017 e da qualche mese è atterrato nel West End. E' tratto da una storia vera e ci racconta un punto di vista diverso e profondamente umano sugli attentati dell'11 Settembre 2001.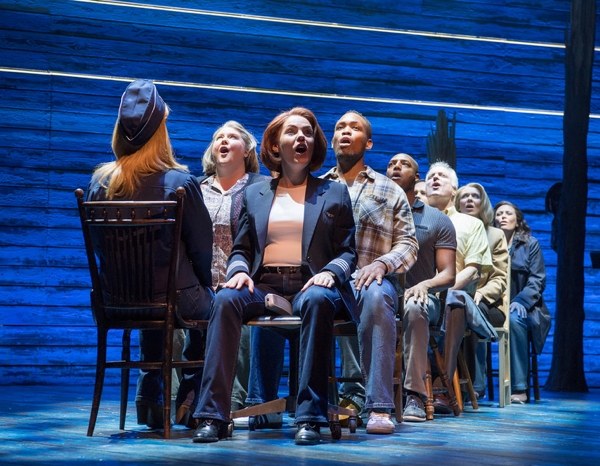 A seguito dell'attacco alle Twin Towers lo spazio aereo americano è stato chiuso. I voli provenienti da tutto il mondo sono dovuti atterrare ove possibile. 38 voli hanno toccato terra a Gander, Newfoundland (Canada). I circa 10.000 abitanti di Gander e dei paese limitrofi hanno accolto quasi altrettanti passeggeri in un momento emotivamente difficile per tutti:
On 9/11, the world stopped.
On 9/12, their stories moved us all.

Come From Away takes you into the heart of the remarkable true story of 7,000 stranded passengers and the small town in Newfoundland that welcomed them. Cultures clashed and nerves ran high, but uneasiness turned into trust, music soared into the night, and gratitude grew into enduring friendships.

"It takes you to a place you never want to leave!"
Ho comprato un biglietto seguendo un suggerimento di un amico ma non sapevo esattamente cosa aspettarmi. E' stata una maschera poco prima dell'inizio dello spettacolo a darmi il perfetto approccio alla storia: "Non è un musical sull'11 Settembre, è un musical sul 12 Settembre."
Sul palco non si parla degli attentati e delle loro ragioni ma si parla della reazione umana del giorno dopo. Si racconta di come umanità e fratellanza siano la migliore cura all'orrore e alla divisione.
Gli autori del musical hanno fatto un lavoro incredibile raccogliendo migliaia di interviste e costruendo personaggi che sono la somma di frammenti di tante persone vere. Anche la messa in scena sottolinea l'importanza del gruppo sull'egoismo del singolo. Ogni attore infatti interpreta molti personaggi diversi e basta un cappello o una giacca e un accento diverso per trasformarsi in un istante.
Durante lo spettacolo si ride tanto e si piange tanto. Non sono però lacrime di tristezza o disperazione, sono lacrime che straripano per la grande densità emotiva.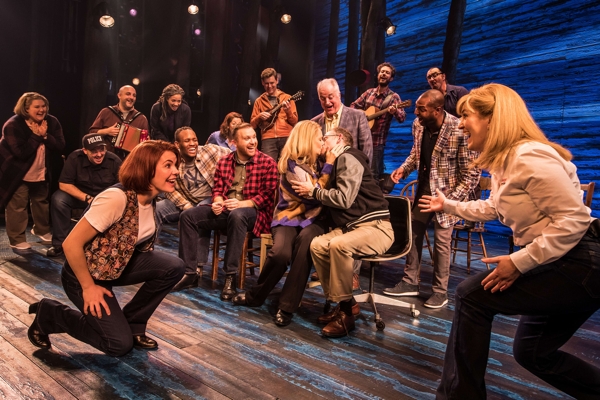 Quando si esce dal teatro ci si sente riappacificati col genere umano, pronti a cogliere nelle persone che ci camminano accanto una scintilla di fratellanza.
C'é anche una coppia gay tra i personaggi e sono molto divertenti perché inizialmente hanno paura a rivelarsi ma alla fine si rendono conto di essere nel paesino più lgbt friendly di tutto il Nord America! Uno dei due reagisce con acidità alla situazione ma nel suo modo ci regala una delle battute più carine del musical:
Kevin puts on this plaid thing. He says he's "incognito" and that he's going to "blend in with the natives," but he just looks like a gay lumberjack.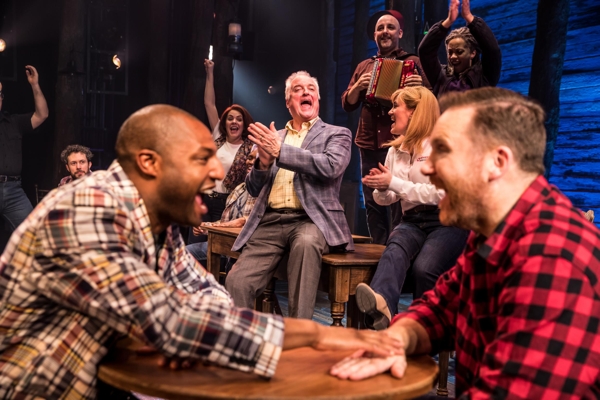 Ogni volta che ascolto la colonna sonora mi ritrovo a singhiozzare. Credo veramente che tornerò a vederlo nei prossimi mesi. E' uno spettacolo assolutamente imperdibile, un capolavoro di semplicità ed emotività pura.