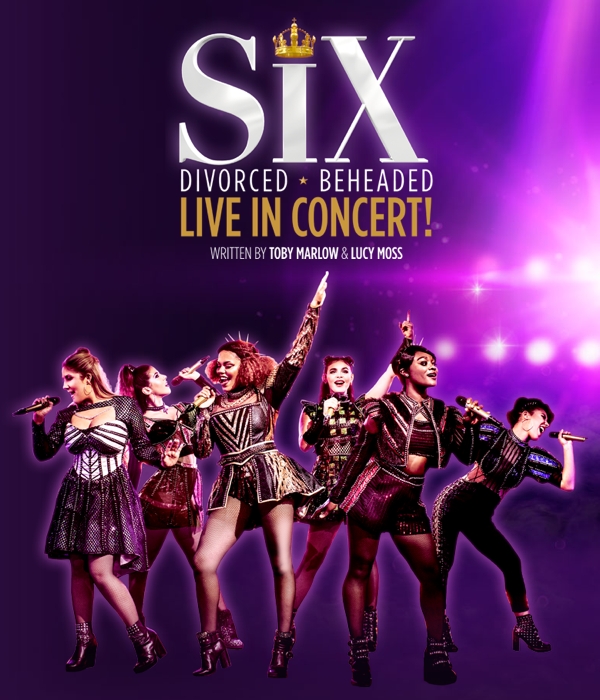 Come sempre quando sono a Londra sono andato a vedermi uno spettacolo a teatro. Questa volta ho accettato il suggerimento di un'amica e ho comprato un biglietto per Six.
Più che un musical vero e proprio ci troviamo davanti ad un musical concert: sei performer in scena, una band di tre elementi e una scenografia fissa. Le sei protagoniste sono le mogli di Henry VIII. Ognuna vuole raccontare la sua storia e dimostrare che è stata la più sfortunata di tutte.
From Tudor Queens to Pop Princesses, the six wives of Henry VIII take to the mic to tell their tales, remixing five hundred years of historical heartbreak into a 75-minute celebration of 21st century girl power. These Queens may have green sleeves but their lipstick is rebellious red.
Sicuramente c'é poco da stare allegri ma il tutto è cantato come se fosse un concerto pop e anche un po' house. Le sei mogli sembrano quasi una versione storica delle Spice Girls: tanta energia, tanta voce e un modo di fare piuttosto ammiccante.
Per rendere l'idea di quanto lo spettacolo esca dai vincoli del 16° secolo, ci sono molti riferimenti moderni. Ad esempio nella prima canzone le mogli parlano di come siano state allontanate da Henry dicendo:
You're gonna find out
How we got unfriended
Più avanti Anne of Cleves lamenta di come fosse stata scelta grazie ad un ritratto che però la rappresentava più bella di quanto non fosse. E quindi:
You, you said that I tricked ya
'Cause I, I didn't look like my profile picture
Il premio battuta più risqué lo vince senza dubbio Anne Boleyn. Alla fine del suo racconto dice:
He must have really liked my head (mimando un pompino)
Verso la fine c'é un richiamo all'autonomia che le donne si meritano. Perché ricordarle come mogli di Henry VIII quando possiamo raccontarle come sei donne con una loro autonomia e dignità? Perché il marito dev'essere al centro delle loro vite? E' ovvio che questo discorso non avrebbe avuto senso 500 anni fa, ma oggi permette un parallelismo interessante.
Proprio in questo senso un aspetto molto positivo è la sola presenza di donne in scena. Le sei mogli – ovviamente – ma anche la band tutta al femminile. Purtroppo di tanto in tanto bisogna dimostrare coi fatti che artiste in gamba non hanno nulla in meno rispetto agli uomini.
Un'altra cosa bella dello spettacolo è che è godibile da tutti. Non serve sapere troppi dettagli storici se non il fatto che Henry VIII avesse avuto sei mogli.
Lo spettacolo dura poco più di un'ora e trasmette un'energia palpabile. Disclaimer: se ci si aspetta un musical "completo" non è lo spettacolo adatto. Per il resto è stata una piacevolissima scoperta!