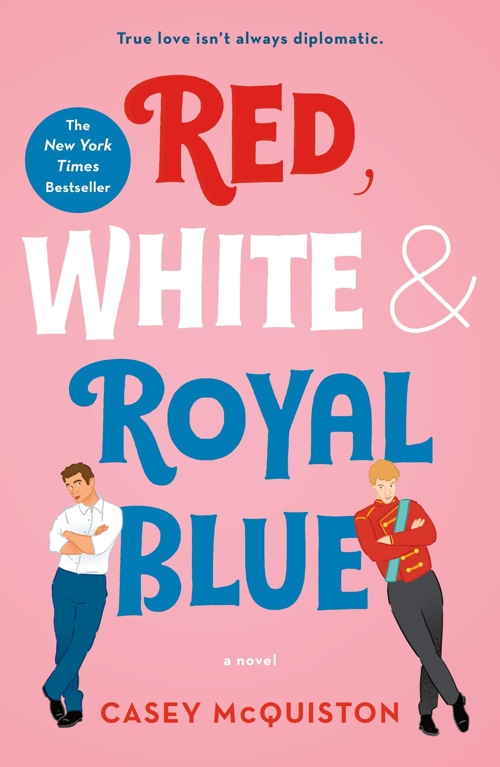 Ieri ho finito di leggere un libro delizioso: Red, White & Royal Blue di Casey McQuiston. Ecco una breve sinossi:
What happens when America's First Son falls in love with the Prince of Wales?


When his mother became President, Alex Claremont-Diaz was promptly cast as the American equivalent of a young royal. Handsome, charismatic, genius—his image is pure millennial-marketing gold for the White House. There's only one problem: Alex has a beef with the actual prince, Henry, across the pond. And when the tabloids get hold of a photo involving an Alex-Henry altercation, U.S./British relations take a turn for the worse.


Heads of family, state, and other handlers devise a plan for damage control: staging a truce between the two rivals. What at first begins as a fake, Instragramable friendship grows deeper, and more dangerous, than either Alex or Henry could have imagined. Soon Alex finds himself hurtling into a secret romance with a surprisingly unstuffy Henry that could derail the campaign and upend two nations and begs the question: Can love save the world after all? Where do we find the courage, and the power, to be the people we are meant to be? And how can we learn to let our true colors shine through?

Casey McQuiston's Red, White & Royal Blue proves that true love isn't always diplomatic.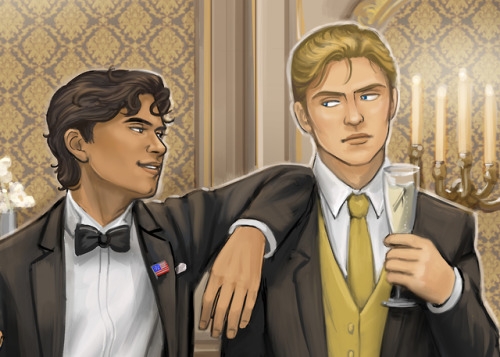 Raccontato così sembra di trovarsi davanti ad un romanzo del genere slash fiction ma poi mi sono fatto convincere dalla sua popolarità: non sarà stato letto solo da giovanissimi sognatori.
Effettivamente il libro è scritto bene, non è solo per giovanissimi ed è quasi un misto tra slash fiction (non troppo esagerata) e un trattato di politica internazionale!
Quello che mi ha colpito di più è quanta importanza viene data alla politica americana e ai suoi intrighi. Facendo i conti è un argomento molto più preponderante della storia d'amore tra Alex e Henry. Credo sia questo il valore aggiunto del romanzo: la storia d'amore è dolcissima ma non abbastanza per coprire più di 400 pagine. Il contorno politico aggiunge credibilità e motivi di tensione.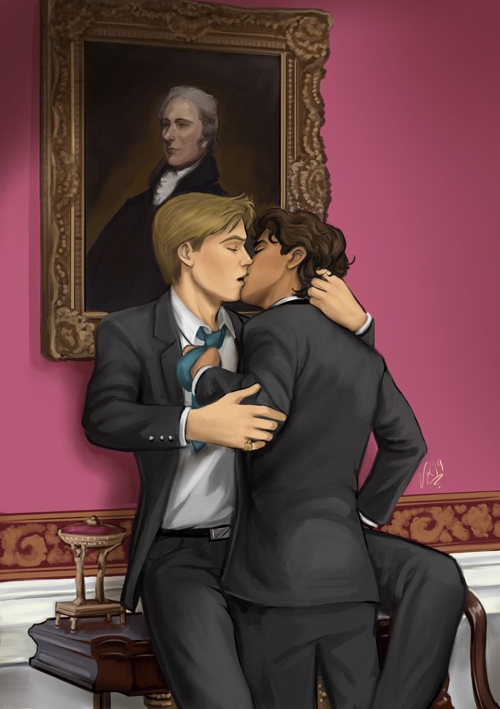 L'autrice sceglie bene i suoi personaggi in modo da creare parallelismi senza rischiare di infastidire (troppo) i modelli originali. I reali inglesi nella finzione sono infatti l'anziana regina ottantenne, la figlia rimasta vedova del marito divo del cinema ed ex James Bond, due figli (Philip e Henry) e la figlia Bea con un passato di dipendenza alla droga.
Negli Stati Uniti troviamo invece la prima presidente donna, di origine messicana e divorziata. Assieme a lei ci sono i suoi due figli Alex e June e la loro amica Nora.
Pian piano che la storia si dipana ci si affeziona sempre ai personaggi e ancor più alla lotta per il secondo mandato della presidente!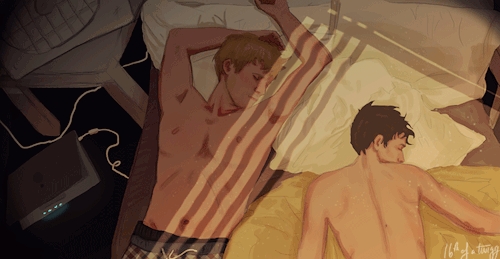 Proprio riguardo ai personaggi ci sono alcuni frammenti che li dipingono così perfettamente da essere quasi istantanee letterarie del loro carattere.
Partiamo da Zahra, la fida portavoce senza alcun pelo sulla lingua.
"Look, Both sides need to come out of this looking good, and the only way to do that is to make it look like your little slap-fight at the wedding was some homoerotic frat bro mishap, okay? So, you can hate the heir to the throne all you want, write mean poems about him in your diary, but the minute you see a camera, you act like the sun shines out of his dick, and you make it convincing."
"This has been going on for seven months? That's why you—Oh my God, I thought you were getting into international relations or something."

"I mean, technically—"

"If you finish that sentence, I'm gonna spend tonight in jail." Alex winces.

"Please don't tell Mom."

"Seriously?" she hisses. "You're literally putting your dick in the leader of a foreign state, who is a man, at the biggest political event before the election, in a hotel full of reporters, in a city full of cameras, in a race close enough to fucking hinge on some bullshit like this, like a manifestation of my fucking stress dreams, and you're asking me not to tell the president about it?"
Dopo di lei abbiamo Alex e i suoi dubbi sul proprio orientamento sessuale.
They're rounding the corner for their eighth lap now, and he's starting to see some flaws in his logic. Straight people, he thinks, probably don't spend this much time convincing themselves they're straight.
In an instant of sudden, vivid clarity, he can't believe he ever thought he was straight.
"So, what?" he asks. "You want me to quit politics and go become a princess? That's not very feminist of you."
Poi ovviamente c'é Prince Henry col suo misto di rigidità inculcata, la profonda voglia di vivere tutte le emozioni e la paura di deludere la sua famiglia e il suo popolo.
Henry fumbles with his shirt tail, eyes wide, and starts humming "God Save the Queen" under his breath.

"What are you doing?"

"Christ, I'm trying to make it"—he gestures inelegantly at the front of his pants—"go away."
"Here lies Prince Henry of Wales. He died as he lived: avoiding plans and sucking cock."
"I've been gay as a maypole since the day I came out of Mum, Philip."
Infine di sono un paio di passaggi spassosissimi!
I'm going for, like, depressed lesbian poet who met a hot yoga instructor at a speakeasy who got her super into meditation and pottery, and now she's starting a new life as a high-powered businesswoman selling her own line of hand-thrown fruit bowls.
DC Dykes on Bikes chase protesters from Westboro Baptist Church down Pennsylvania Avenue, and yes, it's as amazing as it sounds.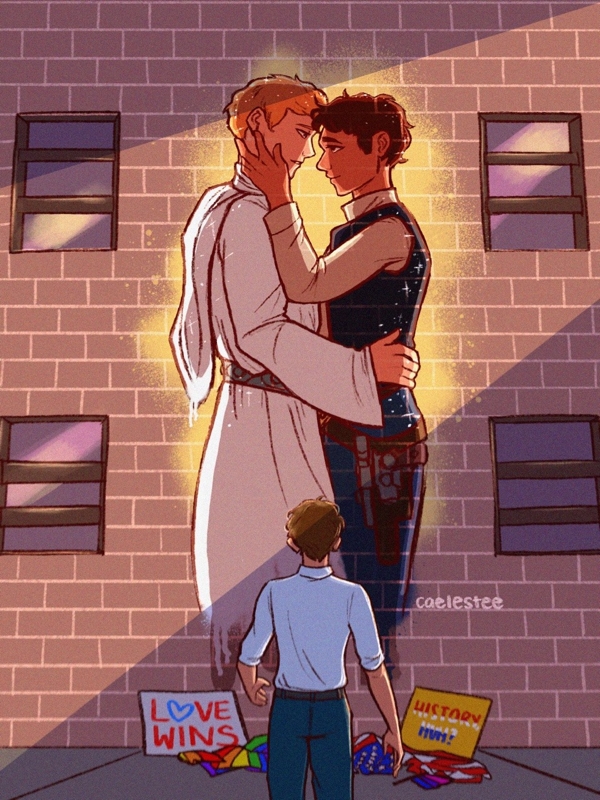 Tutto perfetto allora? Essendo il primo sforzo dell'autrice si notano ancora delle piccole imperfezioni. In alcuni passaggi è mancato – secondo me – il lavoro di un buon editore. Alcune frasi non stanno realmente assieme e altre sembrano del posto sbagliato, come se in vari rimaneggiamenti qualche pezzo fosse rimasto indietro. Niente di grave comunque, anzi: risultato eccellente per un'opera prima.
Non è un mistero che mi commuova facilmente ma con questo libro mi sono ritrovato a piangere in metropolitana in piena ora di punta.